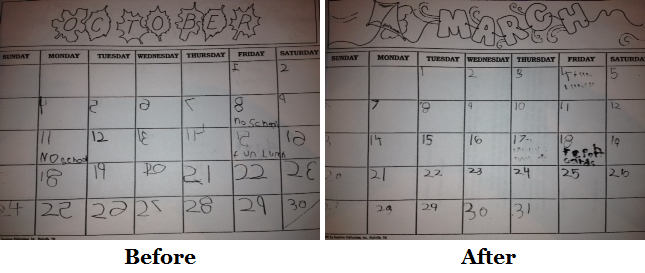 Mason's mom brought him to see us because of her concern for his ability to concentrate and stay on task at school.  He was 7 years old and also had handwriting issues and behavioral challenges.  He was diagnosed with inattentive ADHD and his school and teachers were pushing for drugs to get him under control.  Mom and Dad wanted to find a non-drug approach.
Our primary assessment of Mason was with the Interactive Metronome (IM).  This is a computer program that quantifies motor planning and sequencing deficits or problems with rhythm and timing. Kids with Mason's type of challenges frequently have problems in these areas and Mason was no exception.  His deficits were in the extreme range.  The goal of his IM training was to rectify his timing deficits.  He didn't fully complete his recommended care, however, due to the impact of this technology his scores on IM and his school performance improved dramatically.
His mom stated that he can read much better without being distracted, he responds quickly when called or when answering questions.  His printing has improved with much fewer reversals.  Overall, Mason's parents were thrilled with the changes they noticed.
This is a typical response to IM training which can be a valuable non-academic, non-drug approach to helping struggling kids reach their potential.
We encourage relevant, respectful comments and questions. Please take a peak at our Community Guidelines.