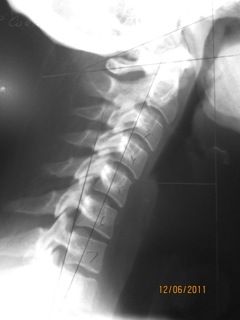 I like to be thorough.  I think you deserve it and I need it.  You need to be completely understood so that you can be confident that I know what your problem is and what results you expect.  I need to be thorough so that I don't miss anything important and to ensure that I really get to the root of your trouble.  That's the only way I know how to really help you.
One area this shows up in is with taking x-rays.  Of course, the only reason to ever do a test of any kind is if the results have the potential to change your care.  That is certainly the case with x-rays.  I'm often surprised at how few people with long term problems have never had x-rays taken.  On more than one occasion, large aneurysms that needed surgery have shown up.  Sometimes we see spinal stress fractures and other times congenital deformities.  Postural weakness also shows up if the right films are taken.
All in all, being thorough and taking appropriate x-rays goes a long way to ensure you get the best care possible.
We encourage relevant, respectful comments and questions. Please take a peak at our Community Guidelines.