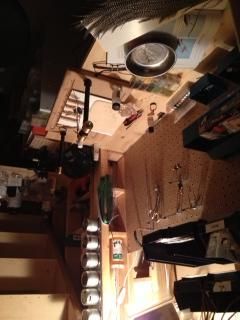 It's healthy to have a passionate obsession, or what the less dramatic might call a hobby.  Mine is fly fishing.  Since the water tends to be hard in the winter, I have resorted to tying flies.  I've carved out a sort of cave under the stairs and have spent many happy hours by the warm light of a single bulb, listening to podcasts and turning feathers into bugs.  My wife just bought me a fancy new vise that has doubled my fun.  The thing spins the hooks so I can now tie better flies faster.  If you could see it, I think you'd be impressed.  I am.
Why do I tell you that?  Simply to encourage you to do something similar.  You're going to be dead soon.  Don't let what little time you have left be totally consumed by obligations.  Do something fun, interesting or new.  You'll feel refreshed and happier and be easier to get along with!
What's your passionate obsession?
We encourage relevant, respectful comments and questions. Please take a peak at our Community Guidelines.